We at A J Travel have frequently enjoyed trips to London with many different groups and from our experience there's never too much advice when it comes to site seeing. From neon-lit Piccadilly Circus to the iconic Tower Bridge, here are 10 photo opportunities taken from Visitlondon.com, that you can't miss during your trip to London. Happy snapping!
1. Houses of Parliament From The South Bank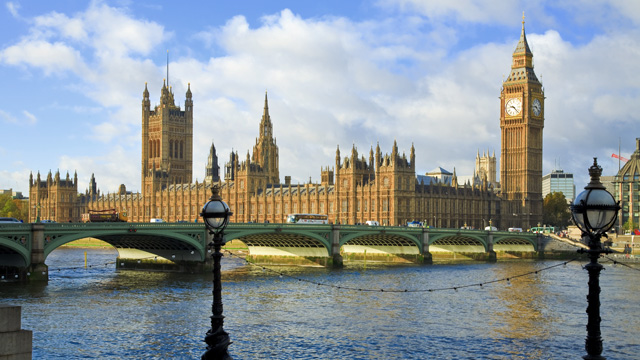 This is a fantastic location to bag a load of London icons for your gallery. The Houses of Parliament and Big Ben look great from the South Bank, and you can cross Westminster Bridge for a close up (plus look back to capture the London Eye and South Bank). While here, why not take a flight on the Coca-Cola London Eye for some panoramic pictures of London.
2. St Paul's From Millennium Bridge
Stroll a little further down the river, via South Bank or Victoria Embankment, until you reach the pedestrian-only Millennium Bridge. Running between Tate Modern and St Paul's Cathedral, the bridge offers magnificent shots of both.
3. Tower Bridge At More London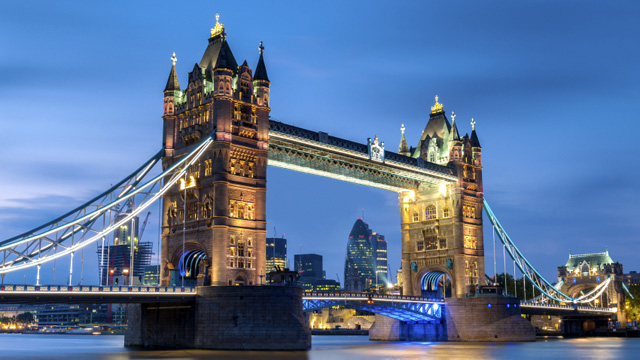 Continue further down the river to More London where you'll get a great angle for the obligatory photo of Tower Bridge. From here, you can also snap the Tower of London as well as some of the newest additions to London's skyline such as The Gherkin, buildings in the City of London and The View From The Shard - where you can ascend to Europe's highest viewing platform for more panoramic views.
4. Leake Street Grafitti Tunnel For Street Art
If you want to capture London's urban vibe for your Instagram feed, you could do a lot worse than snapping some of the ultra-cool street art you'll find around the capital. A great place to start is Leake Street Graffiti Tunnnel near Waterloo Station, often called the "Banksy Tunnel". You can also do a street art tour, or find it yourself with our list of Public and Street Art in London.
5. Abbey Road
Round up four friends to recreate the iconic Beatles album cover on the Abbey Road zebra crossing. The crossing has become somewhat of a pilgrimage point for fans of the Fab Four. While there, you can also take a tour of the world famous Abbey Road Studio Two. Other famous names who have recorded here include Pink Floyd, Kate Bush, Elton John, Oasis and Adele.
6. Richmond Park For The Long View
London looks great from a distance. Take yourself up King Henry VIII's Mound in Richmond Park for a view of St Paul's that is so splendid it's protected by urban planning laws. Or if you're in North London, try Parliament Hill at Hampstead Heath, Primrose Hill or Alexandra Palace.
7. Red Phone Booths And The Tardis
Another London icon is, of course, the red telephone booth. Although these are far less used in today's era of mobile phones, you'll still find a few dotted about. There's one in Hays Galleria and plenty in and around Covent Garden on The Strand and off The Piazza. For those seeking the rare blue Police Phone Box (like Dr Who's Tardis), there's one outside Earl's Court Tube Station.
8. Piccadilly Circus
Famous for its neon-lit advertising hoardings, Piccadilly Circus is one of the most photographed areas of London. The thoroughfare's Statue of Eros is another popular selfie hot spot.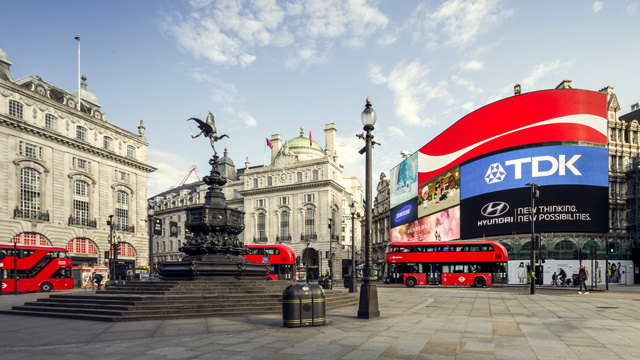 9. Madame Tussauds
Strike a pose with your favourite celebrity at wax museum Madame Tussauds. From Prince William to the Queen, Usain Bolt to David Beckham, Rihanna to One Direction, Barack Obama to Nelson Mandela, there are a huge variety of wax figures to get snapped alongside.
10. Changing The Guard At Buckingham Palace
For lashings of British pomp and ceremony, get your camera poised to snap a new guard exchanging duty with the old guard at Buckingham Palace. See Changing the Guard dates.
For more information about Minibus hire , Coach rental and even smaller group trips with or without driver, please call us on: 0121 3666777 or visit our website at: http://aj-travel.co.uk/